EQ: What characteristics make a good computer game?
Review: Hoonuit tutorials on PowerPoint 2016
Objective: Student will be able to create a simple mouse dexterity game using PowerPoint 2016
Guided Instruction: The teacher will show the steps to creating the Maze Game (Physical Dexterity Puzzle). Adjustments need to be made since the instructions are for PowerPoint 2003.
Activity: Follow the steps daily as instructed by the teacher.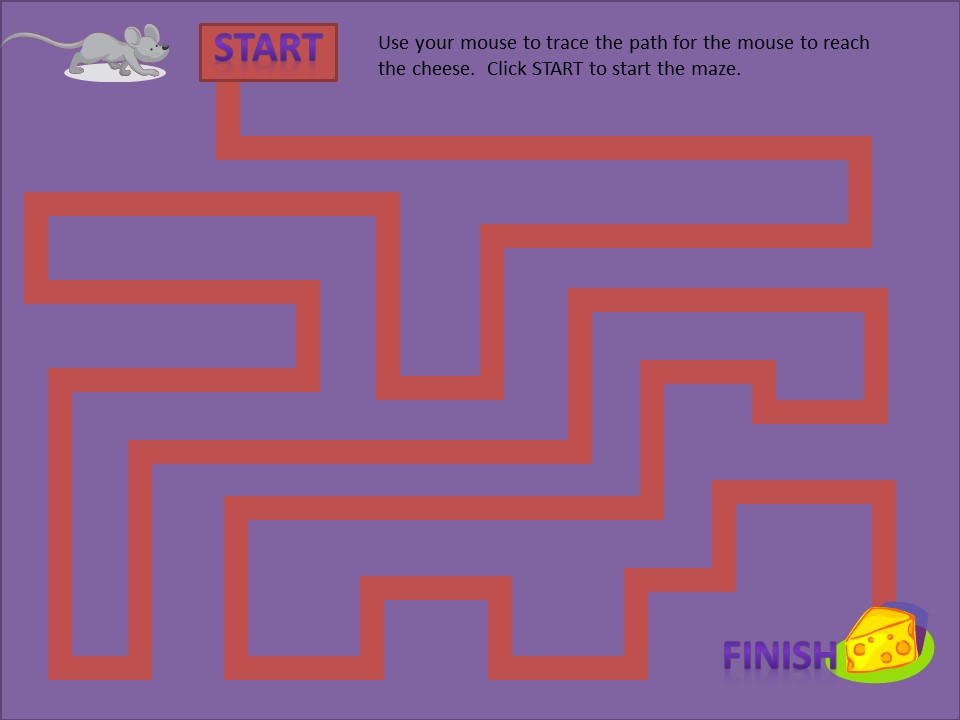 Assessment:
Open up your Maze Game on your computer.

Switch seats with your "Shoulder Buddy" or assigned partner.

Each of you will play each other's game.

Report any bugs to your partner.

Help each other fix any bugs.

When all bugs are fixed in both games, open your games on your computers to the first slide and share your results with the teacher.